Today's Topic:
Top Ten Books I Really Want
To Read But Don't Own Yet
With so many amazing books coming out in the next few months, my TBR shelf is overflowing. There are so many books that I really want to get my hands on! Not to mention those that have been out for awhile (maybe even years), but I haven't been able to purchase or haven't had time for... So here they are in order from newest to oldest (because I felt like I needed some kind of order).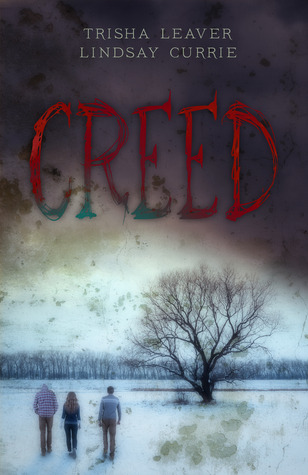 Creed
(November 2014)
When their car breaks down, Dee, her boyfriend Luke, and his brother Mike walk through a winter storm to take refuge in a nearby town called Purity Springs. When they arrive, the emergency sirens are blaring and the small farming town seems abandoned. With no other shelter, they spend the night in an empty house... (read more)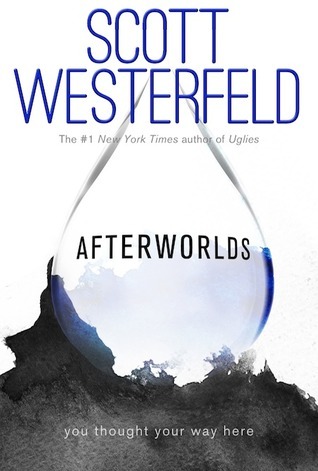 Afterworlds (September 2014)
Darcy Patel has put college and everything else on hold to publish her teen novel, Afterworlds. Arriving in New York with no apartment or friends she wonders whether she's made the right decision until she falls in with a crowd of other seasoned and fledgling writers who take her under their wings… (read more)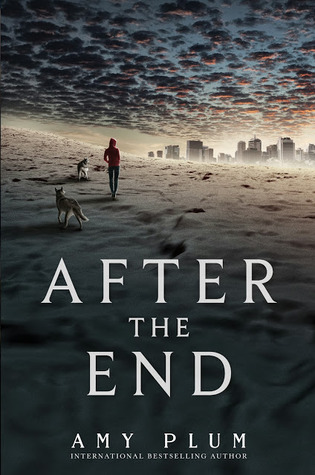 After the End
(May 2014)
World War III has left the world ravaged by nuclear radiation. A lucky few escaped to the Alaskan wilderness. They've survived for the last thirty years by living off the land, being one with nature, and hiding from whoever else might still be out there... (read more)
Echoes of Balance (December 2013)
For Chloe Moraine, fighting wild bears– and the occasional vampire– is a better pastime than the tediousness of keeping the universe in balance. But balancing is the family business. It comes with being one of the last in the ancient line of Naimei... (read more)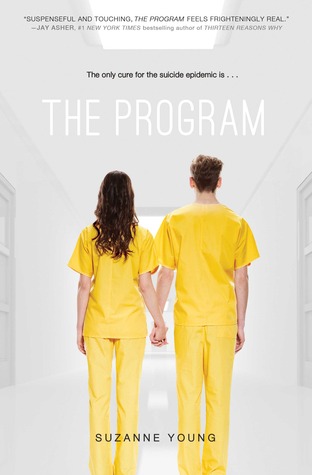 The Program
(April 2013)
Sloane knows better than to cry in front of anyone. With suicide now an international epidemic, one outburst could land her in The Program, the only proven course of treatment. Sloane's parents have already lost one child; Sloane knows they'll do anything to keep her alive. She also knows that everyone who's been through The Program returns as a blank slate... (read more)
The Raft (August 2012)
Robie is an experienced traveler. She's taken the flight from Honolulu to the Midway Atoll, a group of Pacific islands where her parents live, many times. When she has to get to Midway in a hurry after a visit with her aunt in Hawaii, she gets on the next cargo flight at the last minute. She knows the pilot, but on this flight, there's a new co-pilot named Max. All systems are go until a storm hits during the flight... (read more)
Trust
(July 2012)
The most important event in human history takes place in the middle of nowhere. Perspectives are altered. Perceptions are changed. Nothing will ever be the same again. Is this a moment of deliverance for the human race, or the beginning of its end? Tom Winter thinks he knows, but if he's right, then seven billion other people are wrong... (read more)
Our Kingdom of Dust (May 2012)
Man-child Blaine McKinnon is brilliant, wealthy, and completely alone. After an emotional breakdown, Blaine starts a new life at the only place he was ever truly happy: Walt Disney World. But he soon finds that just below the surface of his childhood paradise lies a kingdom corrupted by drugs, violence, and deceit... (read more)
Jesus The Extraterrestrial: Origins
(June 2011)
The year is 34 AD. While Jesus is taken to Calvary to be crucified, in the desert nearby a spaceship descends from the skies and the occupant approaches Joseph of Arimathaea and gives him a cylinder in which he is to collect and keep the blood of Jesus. Joseph believes that it is an angel of God, and does as he is told... (read more)
Mouseschawitz - My Summer Job of Concentrated Fun (March 2011)
Though set at Disney World, this collection is far from Disneyesque (as if the title wasn't a giveaway.) Mouseschawitz - My Summer Job of Concentrated Fun - is Part 1 of a short collection of essays from an ex theme park employee and the unbelievable feats she witnessed one summer... (read more)
---
Top Ten Tuesday is an original feature/weekly meme created at The Broke and the Bookish - a fun way to get to know your fellow bloggers. Each week they post a new Top Ten list and everyone is welcome to join. Click
here
to get involved!