Happy Wednesday, fellow book lovers! This week's "can't wait to read" is: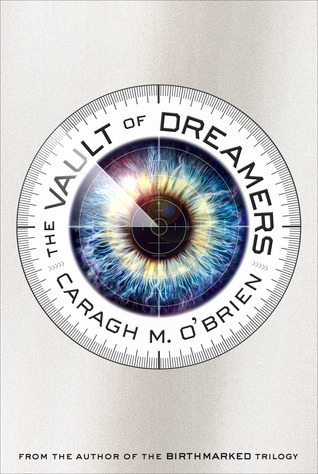 The Vault of Dreamers
by Caragh M. O'Brien
Publication Date: September 16, 2014
From the author of the Birthmarked trilogy comes a fast-paced, psychologically thrilling novel about what happens when your dreams are not your own.

The Forge School is the most prestigious arts school in the country. The secret to its success: every moment of the students' lives is televised as part of the insanely popular Forge Show, and the students' schedule includes twelve hours of induced sleep meant to enhance creativity. But when first year student Rosie Sinclair skips her sleeping pill, she discovers there is something off about Forge. In fact, she suspects that there are sinister things going on deep below the reaches of the cameras in the school. What's worse is, she starts to notice that the edges of her consciousness do not feel quite right. And soon, she unearths the ghastly secret that the Forge School is hiding—and what it truly means to dream there.
Holy crap. This book sounds amazing (I wish I was cool enough to say something ridiculous like "amazeballs," but such is life)! It's like, a young adult version of
The Truman Show
! Seriously, if you haven't seen The Truman Show, go watch it right now. I never read the Birthmarked trilogy, but this book sounds like something fresh and, well, awesome. September 16th can't get here fast enough!
***
"Waiting On" Wednesday is a weekly event, hosted at
Breaking the Spine
, that spotlights upcoming releases that we're eagerly anticipating.