Today's Topic:
Top Ten New-To-Me Authors
I Read In 2014
This year has brought me a lot of new. New experiences, new authors, new books, new friends, new lots of things. I started this blog in April as a hobby with no idea what I was doing or what would happen. It has grown into something I love so much that I can't imagine not having it! Along with all the new is the new experience of actually knowing about new authors and books. This year I've broken away from reading my favorites and have discovered some new favorites in the process! So here are my top ten new authors from this year.
Anna Carey
: Eve (
review
)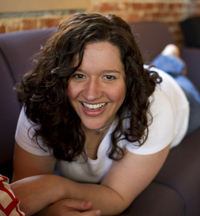 ---
Top Ten Tuesday is an original feature/weekly meme created at The Broke and the Bookish - a fun way to get to know your fellow bloggers. Each week they post a new Top Ten list and everyone is welcome to join. Click
here
to get involved!