As you probably know if you're a regular reader of my blog, I'm a huge fan of most things YA. I love the simplicity of young adult fiction!
I love that the romance, while sometimes a little overly dramatic, is usually accompanied by a super awesome story unlike a lot of adult fiction that focuses primarily on sex with some semblance of a plot to hold it all together. I love to experience the urgency of young love through the pages of a book. Most importantly, I love that YA characters' problems aren't so real as a character in an adult book who might be dealing with a divorce and child support (this is primarily why I steer clear of contemporary fiction).
All that being said, there are some adult books that I've read over the years that I've absolutely loved for some reason or another. Today I'd like to share some of my favorite "grown up" books that span genres from contemporary to fantasy.
Okay, so I'll admit without hesitation that I absolutely ADORE Sherrilyn Kenyon's Dark Hunter series. I haven't read a single one that I haven't enjoyed. That being said, Acheron has been my absolute favorite and the only one (I think) I've given a 5 star rating. There is so much depth to this book - the first half being the backstory of Acheron's life, a character who has been a huge part of the series (and a total badass) from book one. At a whopping 816 pages, it has plenty of room for detail! I felt so emotionally connected to the characters and found a deep respect for Acheron that made me appreciate his character so much more!
Dan Brown is an author I discovered while I was deployed to Afghanistan. I started with The DaVinci Code and quickly blew through every one of his books I could get my hands on. While it's completely different from the Robert Langdon series, Deception Point has probably been my favorite of any of his books! It's super suspenseful in that Dan Brown way but it's totally not historical artifacts and Jesus' family tree.
The Wheel of Time was one of the first series I started reading in high school when I started getting serious about this bookworm thing. I read books one through three in eleventh grade (if I'm remembering that correctly - it was a long time ago) before ultimately giving up because my brain couldn't handle anymore. Fast forward about seven years and I decided to give the series another try, but on audiobook this time. I am totally obsessed! I've never read any other epic fantasy series because I have this idea in my head that they're cheesy, but this one is just amazing! While a 14 book series can certainly be tedious, it also allows a ton of room for character development and I can't help but love a few of them.
Flowers in the Attic is legitimately one of the creepiest books I've ever read. In so many ways. I first came across this story in film format. I can't remember how old I was when I watched the movie, but I immediately discovered that it was based on a book. I didn't get around to reading it for several years, but when I did I quickly read books one through four in succession. This series is the uncomfortable kind of creepy, but you can't help but think V.C. Andrews was a freaking genius. And her books have certainly withstood the test of time. I guess this one is technically young adult fiction, but I never found them in the YA section at the library and I never thought of them that way...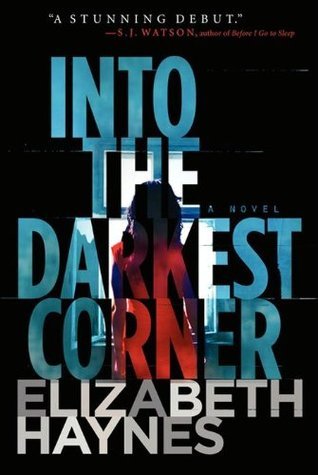 I won an ARC of this one way before I started blogging (and way before I realized that not reviewing an ARC would seriously hurt your chances of winning more...) and was totally blown away. This is definitely the total opposite of a weak plot with tons of romance. This book is a a roller coaster from page one with a back burner romance that is still totally necessary to the story. I find books about people with mental illness to be pretty hit or miss, but this thriller about a woman with OCD is AMAZING. OCD is terrifying. I definitely need to do a reread of this one soon so I can review it.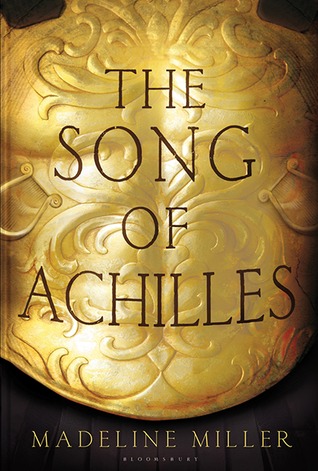 I've talked about this one here on the blog before and I'm just going to tell you again how wonderful it is. I hadn't read The Iliad when I picked up The Song of Achilles and all I knew about it was what I'd seen on Troy (Brad Pitt edition). I didn't quite realize it was going to feature the love story of Achilles and Patroclus - it was my intro to LGBT fiction - but it was done in such a moving way that I was almost in tears by the end. Like Into the Darkest Corner, this is a romance moved along by a plot instead of the other way around, though some might disagree. I think I might do a reread of this one this year too now that I think about it...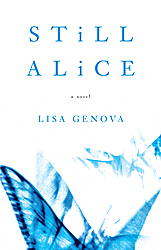 This is a very rare example of a "real" book that I've read. I usually avoid all things sad like the plague, but I had personal reasons for reading Still Alice. I came across this book maybe a year after my Mema had passed away with Alzheimer's. In an effort to better understand what she had been through I read this book. While it was an extremely emotional experience, it was an absolutely amazing book and did help me to understand my Mema's struggle. I recently saw that this is being made into a film and I definitely plan on seeing that too!
Last but not least, Under the Dome. I've really enjoyed several books by Stephen King, actually. No romance here! But he writes such creepy books. I knew I had to read this one as soon as I saw the cover! And it really did live up to my expectations (the show as kind of a letdown). This one didn't drag like some of his other books - Doctor Sleep, for example - despite it's 1000+ pages. This book is written in such a way that I felt the tension as if I was actually there. Sometimes Stephen King's books don't quite get there for me, but when he gets it write, he really gets it right!
There you have it - a few of my favorite adult books. I feel like a lot of people in my blogging circle are in the same place as me, being lovers of young adult fiction. I wonder if others feel the same way I do about YA storylines vs. those in many adult books - perhaps specifically adult romance. I'd love to hear your thoughts!
Of course I have to ask: what are your favorite adult reads?!