Happy Wednesday, fellow book lovers! This week's "can't wait to read" is: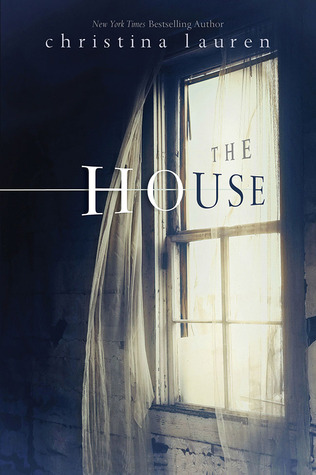 The House
Christina Lauren
Publication Date: October 27, 2015
Gavin tells Delilah he's hers—completely—but whatever lives inside that house with him disagrees.

After seven years tucked away at an East coast boarding school, Delilah Blue returns to her small Kansas hometown to find that not much has changed. Her parents are still uptight and disinterested, her bedroom is exactly the way she left it, and the outcast Gavin Timothy still looks like he's crawled out of one of her dark, twisted drawings.

Delilah is instantly smitten.

Gavin has always lived in the strange house: an odd building isolated in a stand of trees where the town gives in to mild wilderness. The house is an irresistible lure for Delilah, but the tall fence surrounding it exists for good reason, and Gavin urges Delilah to be careful. Whatever lives with him there isn't human, and isn't afraid of hurting her to keep her away.
I knew as soon as I saw the cover with the creepy window and the creepy curtain that this book would end up on my TBR list. The description sealed the deal and now I'm dying! December, hurry!!
---
"Waiting On" Wednesday is a weekly event, hosted at
Breaking the Spine
, that spotlights upcoming releases that we're eagerly anticipating.