Happy Wednesday, fellow book lovers! This week's "can't wait to read" is: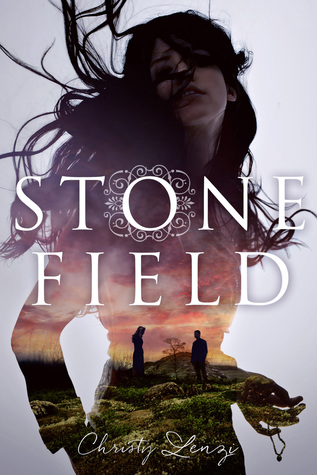 Stone Field
by Christy Lenzi
Publication Date: March 29, 2016
In a small town on the brink of the Civil War, Catrina finds a man making strange patterns in her family's sorghum crop. He's mad with fever, naked, and strikingly beautiful. He has no memory of who he is or what he's done before Catrina found him in Stone Field. But that doesn't bother Catrina because she doesn't like thinking about the things she's done before either.

Catrina and Stonefield fall passionately, dangerously, in love. All they want is to live with each other, in harmony with the land and away from Cat's protective brother, the new fanatical preacher, and the neighbors who are scandalized by their relationship. But Stonefield can't escape the truth about who he is, and the conflict tearing apart the country demands that everyone take a side before the bloodbath reaches their doorstep.

Inspired by Emily Bronte's Wuthering Heights, Stone Field is a passionate and atmospheric story of how violence and vengeance pervert the human spirit, and how hatred can be transcended by love.
OMG!! Okay, so I read Wuthering Heights in high school and became obsessed! I've never read a Wuthering Heights retelling so I'm really excited for this one!
---