Happy Wednesday, fellow book lovers! This week's "can't wait to read" is: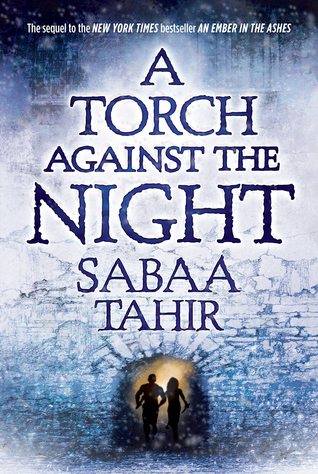 A Torch Against the Night
by Sabaa Tahir
Publication Date: August 30, 2016
A Torch Against the Night takes readers into the heart of the Empire as Laia and Elias fight their way north to liberate Laia's brother from the horrors of Kauf Prison. Hunted by Empire soldiers, manipulated by the Commandant, and haunted by their pasts, Laia and Elias must outfox their enemies and confront the treacherousness of their own hearts.

In the city of Serra, Helene Aquilla finds herself bound to the will of the Empire's twisted new leader, Marcus. When her loyalty is questioned, Helene finds herself taking on a mission to prove herself—a mission that might destroy her, instead.
IF YOU HAVEN'T SEEN THIS COVER, YOU NEED TO SEE THIS COVER!!! To say I'm excited about this book would be the understatement of the year. I adored An Ember in the Ashes so much! And can we please talk about the fact that this was originally supposed to come out in April and now we have to wait until the end of August?? I honestly don't know how I'm going to make it.
---