Happy Wednesday, fellow book lovers! This week's "can't wait to read" is: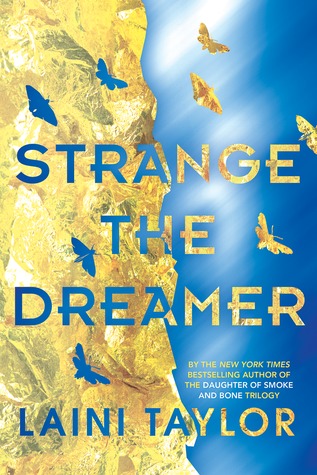 Strange the Dreamer
by Laini Taylor
Publication Date: September 27, 2016
Strange the Dreamer is the story of:

the aftermath of a war between gods and men
a mysterious city stripped of its name
a mythic hero with blood on his hands
a young librarian with a singular dream
a girl every bit as perilous as she is imperiled
alchemy and blood candy, nightmares and godspawn, moths and monsters, friendship and treachery, love and carnage.

Welcome to Weep.
I've only ever read one other book by this author, but I really enjoyed that one! I got a sample of this book recently and I cannot wait to read it!
---