As you may know, I'm in Orlando and I'm gearing up to ride out Hurricane Matthew at home with my husband and our two dogs. There's water in the tub, a camping stove on standby, and everything is unplugged. Matthew has us all understandably nervous, being the biggest storm anticipated to make landfall in over a decade. To beat the anxiety and take my mind off of the impending wind and rain, here is a list of some of my favorite survival books to make you feel like a badass (and maybe give you some warm fuzzies) when disaster is looming! (Click the photos for my reviews!)
Robie is an experienced traveler. She's taken the flight from Honolulu to the Midway Atoll, a group of Pacific islands where her parents live, many times. When she has to get to Midway in a hurry after a visit with her aunt in Hawaii, she gets on the next cargo flight at the last minute. She knows the pilot, but on this flight, there's a new co-pilot named Max. All systems are go until a storm hits during the flight. The only passenger, Robie doesn't panic until the engine suddenly cuts out and Max shouts at her to put on a life jacket. They are over miles of Pacific Ocean. She sees Max struggle with a raft.

And then . . . she's in the water. Fighting for her life. Max pulls her onto the raft, and that's when the real terror begins. They have no water. Their only food is a bag of Skittles. There are sharks. There is an island. But there's no sign of help on the way.
Aimee's wedding is supposed to turn out perfect. Her dress, her fiancé and the location—the idyllic holiday ranch in Brazil—are perfect.

But all Aimee's plans come crashing down when the private jet that's taking her from the U.S. to the ranch—where her fiancé awaits her—defects mid-flight and the pilot is forced to perform an emergency landing in the heart of the Amazon rainforest.

With no way to reach civilisation, being rescued is Aimee and Tristan's—the pilot—only hope. A slim one that slowly withers away, desperation taking its place. Because death wanders in the jungle under many forms: starvation, diseases. Beasts.

As Aimee and Tristan fight to find ways to survive, they grow closer. Together they discover that facing old, inner agonies carved by painful pasts takes just as much courage, if not even more, than facing the rainforest.

Despite her devotion to her fiancé, Aimee can't hide her feelings for Tristan—the man for whom she's slowly becoming everything. You can hide many things in the rainforest. But not lies. Or love.

Withering Hope is the story of a man who desperately needs forgiveness and the woman who brings him hope. It is a story in which hope births wings and blooms into a love that is as beautiful and intense as it is forbidden.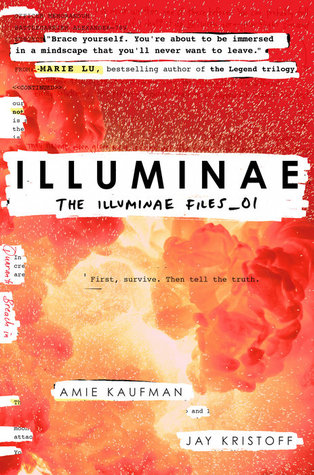 This morning, Kady thought breaking up with Ezra was the hardest thing she'd have to do.

This afternoon, her planet was invaded.

The year is 2575, and two rival megacorporations are at war over a planet that's little more than an ice-covered speck at the edge of the universe. Too bad nobody thought to warn the people living on it. With enemy fire raining down on them, Kady and Ezra—who are barely even talking to each other—are forced to fight their way onto an evacuating fleet, with an enemy warship in hot pursuit.

But their problems are just getting started. A deadly plague has broken out and is mutating, with terrifying results; the fleet's AI, which should be protecting them, may actually be their enemy; and nobody in charge will say what's really going on. As Kady hacks into a tangled web of data to find the truth, it's clear only one person can help her bring it all to light: the ex-boyfriend she swore she'd never speak to again.

Told through a fascinating dossier of hacked documents—including emails, schematics, military files, IMs, medical reports, interviews, and more—Illuminae is the first book in a heart-stopping, high-octane trilogy about lives interrupted, the price of truth, and the courage of everyday heroes.
Is anyone else in Florida today?
What would you curl up with during a hurricane?
Let me know in the comments!