You may or may not know that I am totally obsessed with The Lord of the Rings! I regret to inform you that my answers will revolve mostly around the LotR films instead of the books, because I love them the most. I originally saw this book tag on The Book Nut and knew I had to do it, despite not being tagged. As usual, I tag all of my fellow LotR fans because why should anyone have to wait for a tag to join the fun?
HOW DID YOUR MIDDLE EARTH JOURNEY BEGIN?
In the early 2000s I was not super aware of popular culture. I had heard some things about The Fellowship of the Ring film, but I didn't know a whole lot about it. My best friend had the VHS (you read that right!) in her movie cabinet and I borrowed it and an obsession was born.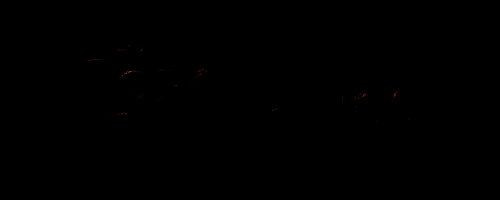 WHAT IS YOUR FAVORITE MIDDLE EARTH BOOK?
The Hobbit. It's the only Middle Earth book I've read more than once and I love it every time!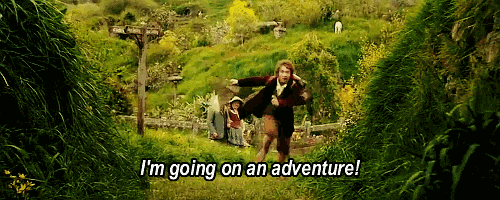 WHAT IS YOUR FAVORITE MOVIE?
The Fellowship of the Ring! I love all three original LotR movies, but the first one will always be magic. I actually really disliked The Hobbit films, which is super disappointing. I signed the petition in 2003 to have Peter Jackson direct The Hobbit, so I was SO excited when he finally got the chance! Sadly, I thought the movies were mostly crap. :/ I recently got my hands on a fan edit of the three Hobbit films that condenses them into one 4 hour movie and cuts out all the garbage (but not the CGI, sadly).
Please don't hurt me... movies. I've read the books but they were PAINFUL to get through, although I did enjoy them overall. I adored all three LotR films so much and watch them at least once a year (extended editions, of course).
WHO ARE YOUR FAVORITE CHARACTERS?
Galadriel is my #1 favorite character in the trilogy and I'm devastated that she was only in the first movie. She was my absolute favorite part of the Hobbit trilogy - I loved watching her kick ass! (Find more about that obsession
in this post
.) Pippin is my other favorite for many reasons but here I will cite his adorable face.
WHAT MIDDLE EARTH RACE WOULD YOU BE?
I'd hope with all my heart to be an elf! Hobbits are cool, but I hate dirt so I'm not sure I'd fit in. I could definitely picture myself living in Lothlorien or Rivendell. I could tolerate being a human, probably. Definitely wouldn't want to be a dwarf (besides, are there any dwarf women?).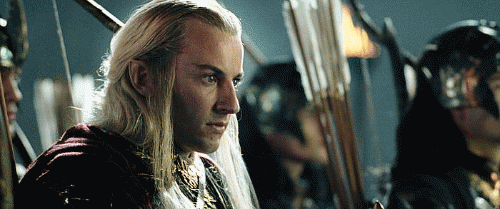 BEST ACTOR/CHARACTER CASTING MATCH?
Sir Ian McKellen/Gandalf and Christopher Lee/Saruman. I love the two of them and thought they were perfectly cast to bring their characters to life!

WHAT IS YOUR FAVORITE PLACE IN MIDDLE EARTH?
Lothlorien, hands down. If I could leave the real world right now and go there and hang out with the likes of Galadriel and Haldir (*sobs forever*), I wouldn't even look back!
WHAT IS YOUR FAVORITE QUOTE FROM THE BOOKS OR MOVIES?
Oh man, that's hard. I don't know how to do serious quotes so can we go with my favorite funny one?