I saw this tag over at
Read All The Things
and immediately knew I had to do it! I don't often get to talk about non-bookish things so hopefully this is as much fun to read as it was to write!
My favorite cartoons that I currently watch are Family Guy, South Park, and American Dad. Who's shocked? My favorites from childhood that I love rewatching are Rugrats, Doug, and Spongebob.
YOUR FAVORITE SONG RIGHT NOW?
I have something super shocking to share - I really don't listen to music. Like, ever. If I do it's probably a Disney movie soundtrack, so I guess my favorite right now is Evermore from the new Beauty and the Beast movie. WHAT COULD YOU DO FOR HOURS (THAT ISN'T READING)?
Binge watching movies or shows, lurking on Reddit, walking around Barnes & Noble.
SOMETHING YOU LOVE THAT YOUR FOLLOWERS WOULD BE SURPRISED BY?
Trash reality TV - don't judge me. I love Survivor and The Challenge and, yes, even The Bachelor(ette).
YOUR FAVORITE THINGS TO LEARN ABOUT?
Serial killers from (way) back in the day, Walt Disney, urban legends, religions, ancient history.
SOMETHING UNUSUAL YOU KNOW HOW TO DO?
Assist an ophthalmologist with cataract surgery. It's surprisingly quick and easy once you get the hang of it!
SOMETHING YOU'VE MADE IN THE LAST YEAR?
A lot of candles, which I actually really like doing, thankfully! Sadly there are always more ideas than money to go around :/
YOUR MOST RECENT PERSONAL PROJECT?
Choosing paint colors and attempting to decorate my house. I watch a lot of HGTV and try to act like I know what I'm doing but the truth is I don't have a creative bone in my body.
SOMETHING YOU THINK ABOUT OFTEN?
Climate change, how the world will end, whether my dogs are really that dumb or if they're just acting that way, what's for dessert.
YOUR ODDLY SPECIFIC FAVORITES?
Reading by a window on the second floor of Columbia Harbor House in the Magic Kingdom, weather just cold enough to wear a sweatshirt but not cold enough to actually be cold, vinegar on turkey.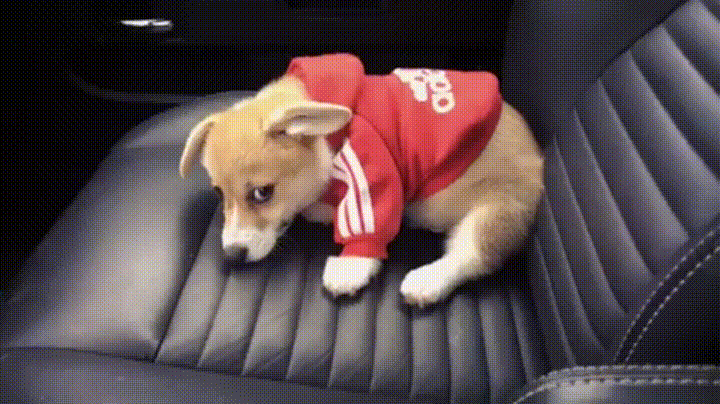 THE FIRST THING THAT POPS INTO YOUR HEAD?
Bob (I don't know anyone named Bob but okay, brain.)
---
If you enjoyed this post, I tag you!