Recently, the UK paperback version(s) one of my favorite books was announced on Twitter. At first I was excited for a new edition, then I slowly became more and more skeptical of the whole thing. Why do there need to be multiple editions released all at once? What is the point? Is it like collecting Pokemon cards? What about the people who can't afford to get 10 different copies of the same book, even if they want to complete a collection?
Thinking about these questions, I went in search of books released within the last year or two that have a larger than normal amount of editions. You'll see I am not referring to books that were released 10, 20, or 50 years ago that have received multiple revisions or new introductions with anniversary bindings. I'm talking about recent YA books that, for whatever reason, are released several times with a piece of fan art here or a sprayed page edge there.
(For the sake of this list, I've kept my final counts to just US & UK editions, although for most of these there are many additional versions with different covers in several countries.)
This book, y'all. I will admit that Caraval by Stephanie Garber is absolutely one of my top five of the year! I loved it so much and I am DYING for Legendary. When I saw the US and UK covers I fully planned to get them both (and I did get one of each), but then I saw that the actual plan was to publish a ridiculous amount of the same book with different covers. Let's start with the US and UK hardcover and paperbacks.
The US hardcover and paperback are both pretty straightforward. The hardcover dust jacket is the same as the paperback cover and there's nothing unique other than their gorgeousness.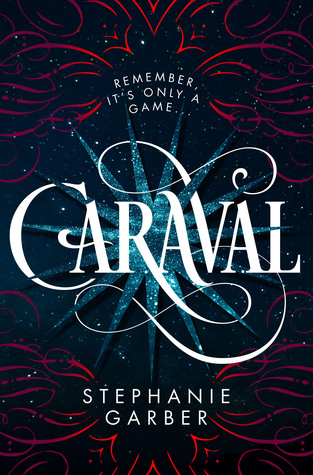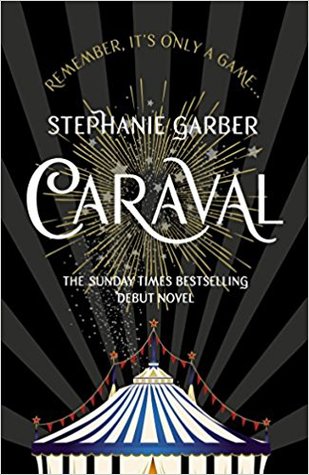 Then we have the UK editions, which is where things got totally out of control. There are FIVE editions (yes, you read that right). The dust jackets are the same for each, but there are five hidden covers, as pictured below.
But wait, there's more! In addition to the five "normal" UK hardcover editions, there is also a special Goldsboro books edition with a different cover that's signed, numbered, and has sprayed gold pages! (Photo courtesy of
Scorpio Book Dreams
.)
If that wasn't enough to blow your mind (and wallet), the paperbacks were also just announced! There are going to be three - count them, THREE - different editions. Two will be specific to different UK stores and the third will be the standard edition.
Tower of Dawn by Sarah J. Maas is a lesser offender than Caraval, but there are still a crazy number of editions for one recently released book. There are the standard US hardcover and UK paperback, but there are also FOUR special editions that were released with the others. There was a Target edition with a Q&A and fan art, a Barnes & Noble edition with pages from SJM's notebook, a Books A Million edition with a fan art poster, and a Waterstones edition with fan art.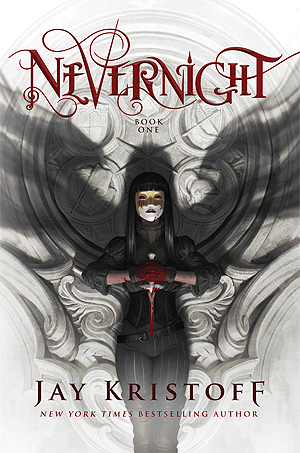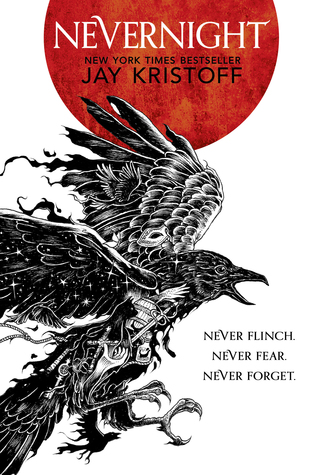 Nevernight is tied with Tower of Dawn with six editions: the US hardcover and paperback, plus a two UK special editions, and two paperback editions. Nevernight was released in a Goldsboro Books special edition that was signed and numbered with red sprayed pages, as well as an additional Waterstones edition with black sprayed pages. It has also been released with two different paperback covers as of October (please correct me if I'm wrong).
An Ember in the Ashes comes in at five editions. There are the standard US & UK hardcover and paperbacks, plus a Goldsboro Books exclusive with a gold spine and black sprayed pages, as well as a recent mid-series paperback redesign. This isn't counting the comic con edition that was released prior to A Torch Against the Night! Not quite as bad as some others, but it still feels like a lot.
Language of Thorns is lowest on the list with just three editions (that I'm aware of at this time). The US & UK versions seem to be the same, so I'm counting them as one.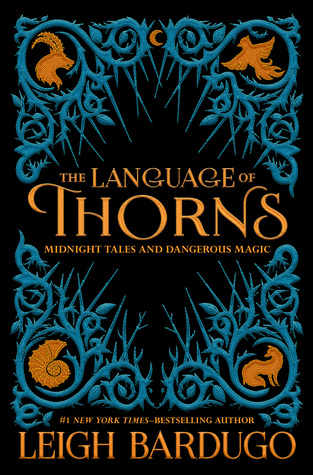 There was also a Target edition with a brownish red cover (standard is black), but the same dust jacket, which also included a letter from Leigh Bardugo.
Finally, there was an alternative cover for the Fairyloot exclusive, which had red lettering instead of orange. (Photo courtesy of Reviews & Roses.)
---
So now I'm curious, do you collect multiple editions of the same book? Which one do you have the most copies of? For me I think it would have to be Caraval, which I have five copies of including the US & UK advance copies, US & UK hardcovers (just one), and the Polish paperback. How many do you feel is too many and WHY do you think publishers do this? Is it just a money grab? Let me know your thoughts in the comments!