TRACY'S HAPPENINGS OFF THE BLOG
Hi everyone! This has been another exhausting week, but not in a bad way. I ran the Dumbledore's Army 5k this week and my medal should ship soon! I spent much of my downtime watching The Bachelor and Survivor. Don't judge me. We all need a little trash TV in our lives every now and then. I also had the chance to check out the Epcot Flower and Garden Festival this week and tried the honey themed food kiosk. A++, definitely recommended! This week I'm considering seeing The Greatest Showman before it leaves theaters. Has anyone seen it?
---
MC'S HAPPENINGS OFF THE BLOG
Hello! Once again, I don't have very much to report. This week was mostly a bust for me because we had a doozy of a nor'easter hit us. It screwed up any and all plans and good intentions I had for the week. Oh well. BUT! I now officially have only one job! Yay! I'm so excited to have just one job and finally see what my new life will be like. This week I have some traveling to do, so that will keep me busy, but after that my life should be back to normal. I'm so excited. I still haven't read anything in a long time, but Obsidio releases this week so that is at the top of my list. Have a great week, everyone!
No new books this week!
Nothing read this week!
---
The topic was favorite quotes for
Top Ten Tuesday
Wednesday audiobook review of
Reign the Earth
On Friday I did the
Goodreads Book Tag
The movie was not what I was expecting for
Saturday Screen Time
UPCOMING REVIEWS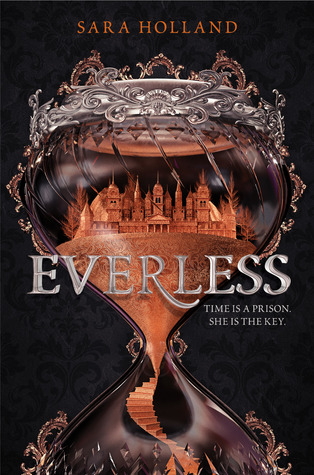 ---
We're linking up to Stacking the Shelves & The Sunday Post!