Recently my brother asked me for book recommendations. He wanted a medieval inspired historical fiction or fantasy book, but specified that he really didn't want to read YA. Of course, being the person that I am, I had a really hard time suggesting literally anything in the realm of adult fiction. This got me thinking, what books are out there that a YA hater might still enjoy?
While it's true that there are a lot of young adult books that lean very young and make me want to slap the heroine, there are also a lot that seem to read much older despite the ages of the characters. Today I'm sharing my top seven YA reads for people who don't read YA books.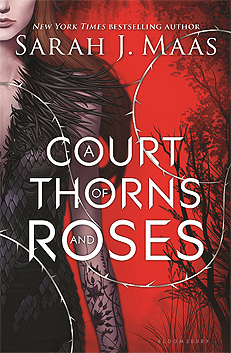 Feyre's survival rests upon her ability to hunt and kill – the forest where she lives is a cold, bleak place in the long winter months. So when she spots a deer in the forest being pursued by a wolf, she cannot resist fighting it for the flesh. But to do so, she must kill the predator and killing something so precious comes at a price ...

Dragged to a magical kingdom for the murder of a faerie, Feyre discovers that her captor, his face obscured by a jewelled mask, is hiding far more than his piercing green eyes would suggest. Feyre's presence at the court is closely guarded, and as she begins to learn why, her feelings for him turn from hostility to passion and the faerie lands become an even more dangerous place. Feyre must fight to break an ancient curse, or she will lose him forever.
I'm starting the list with an obvious choice (which happens to come first in alphabetical order too): A Court of Thorns and Roses. This book is probably one of the weird books on this list because, while it does read young at times, there are most definitely themes and scenes that are not for young readers. This series contains graphic violence and sexual content, but also a story that will rip your heart out and leave you with the worst book hangover ever.
Laia is a slave.

Elias is a soldier.

Neither is free.

Under the Martial Empire, defiance is met with death. Those who do not vow their blood and bodies to the Emperor risk the execution of their loved ones and the destruction of all they hold dear.

It is in this brutal world, inspired by ancient Rome, that Laia lives with her grandparents and older brother. The family ekes out an existence in the Empire's impoverished backstreets. They do not challenge the Empire. They've seen what happens to those who do.

But when Laia's brother is arrested for treason, Laia is forced to make a decision. In exchange for help from rebels who promise to rescue her brother, she will risk her life to spy for them from within the Empire's greatest military academy.

There, Laia meets Elias, the school's finest soldier—and secretly, its most unwilling. Elias wants only to be free of the tyranny he's being trained to enforce. He and Laia will soon realize that their destinies are intertwined—and that their choices will change the fate of the Empire itself.
Next, the book that inspired this list. An Ember In the Ashes is easily one of my top five favorite reads of all time. While it's technically YA, it's a dense book packed full of world building and mythology, incredibly complex characters, and gritty details. This series is heavily inspired by the world of Ancient Rome, so it's no wonder that there are definitely parts of this book that might be disturbing to those on the younger end of the young adult spectrum. This is one I recommend to lovers of fantasy and historical fiction alike.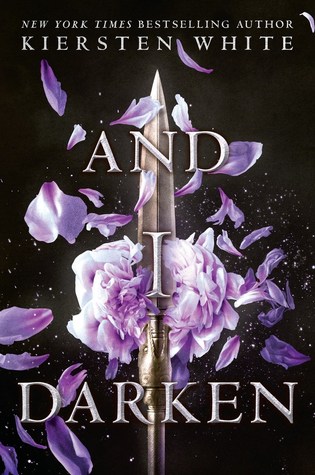 No one expects a princess to be brutal. And Lada Dragwlya likes it that way. Ever since she and her gentle younger brother, Radu, were wrenched from their homeland of Wallachia and abandoned by their father to be raised in the Ottoman courts, Lada has known that being ruthless is the key to survival. She and Radu are doomed to act as pawns in a vicious game, an unseen sword hovering over their every move. For the lineage that makes them special also makes them targets.

Lada despises the Ottomans and bides her time, planning her vengeance for the day when she can return to Wallachia and claim her birthright. Radu longs only for a place where he feels safe. And when they meet Mehmed, the defiant and lonely son of the sultan, Radu feels that he's made a true friend—and Lada wonders if she's finally found someone worthy of her passion.

But Mehmed is heir to the very empire that Lada has sworn to fight against—and that Radu now considers home. Together, Lada, Radu, and Mehmed form a toxic triangle that strains the bonds of love and loyalty to the breaking point.
Another of my all-time favorites, And I Darken is another series that is sometimes really dark and brutal. Lada is a genderbent version of Vlad the Impaler and she definitely lives up to her name. This series spans empires and decades and the characters definitely act more like war hardened adults than your average teenager. This series is bloody and incredibly and now I need to do a re-read.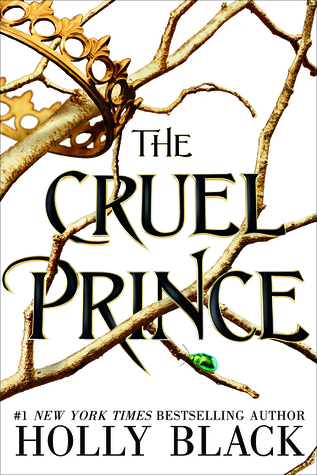 Of course I want to be like them. They're beautiful as blades forged in some divine fire. They will live forever.

And Cardan is even more beautiful than the rest. I hate him more than all the others. I hate him so much that sometimes when I look at him, I can hardly breathe.

Jude was seven when her parents were murdered and she and her two sisters were stolen away to live in the treacherous High Court of Faerie. Ten years later, Jude wants nothing more than to belong there, despite her mortality. But many of the fey despise humans. Especially Prince Cardan, the youngest and wickedest son of the High King.

To win a place at the Court, she must defy him–and face the consequences.

As Jude becomes more deeply embroiled in palace intrigues and deceptions, she discovers her own capacity for trickery and bloodshed. But as betrayal threatens to drown the Courts of Faerie in violence, Jude will need to risk her life in a dangerous alliance to save her sisters, and Faerie itself.
The Cruel Prince is a book that I didn't expect to love, but found myself blown away by. This isn't your average fairy tale, despite being set in Faerie. Cardan is the prince and he is cruel, but Jude can hold her own. As the synopsis suggests, there is violence, bloodshed, and betrayal in this book. Holly Black weaves an intricate web that will probably leave you reeling.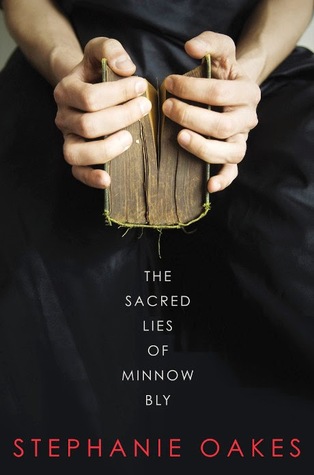 The Kevinian cult has taken everything from seventeen-year-old Minnow: twelve years of her life, her family, her ability to trust.

And when she rebelled, they took away her hands, too.

Now their Prophet has been murdered and their camp set aflame, and it's clear that Minnow knows something—but she's not talking. As she languishes in juvenile detention, she struggles to un-learn everything she has been taught to believe, adjusting to a life behind bars and recounting the events that led up to her incarceration. But when an FBI detective approaches her about making a deal, Minnow sees she can have the freedom she always dreamed of—if she's willing to part with the terrible secrets of her past.

The Sacred Lies of Minnow Bly is a hard-hitting and hopeful story about the dangers of blind faith—and the power of having faith in oneself.
The Sacred Lies of Minnow Bly is a book that I read solely because I'm fascinated by cults and their effects on people. This book was gritty and uncomfortable, following Minnow on her journey out of the cult and to healing. Although it could be read by younger teens, I definitely think this is one that can be appreciated by adults as well.
World War II is drawing to a close in East Prussia and thousands of refugees are on a desperate trek toward freedom, many with something to hide. Among them are Joana, Emilia, and Florian, whose paths converge en route to the ship that promises salvation, the Wilhelm Gustloff. Forced by circumstance to unite, the three find their strength, courage, and trust in each other tested with each step closer to safety.

Just when it seems freedom is within their grasp, tragedy strikes. Not country, nor culture, nor status matter as all ten thousand people—adults and children alike—aboard must fight for the same thing: survival.
Here is a book of survival in World War II that will teach you something and break your heart. This was my first Ruta Sepety's book and it definitely put her on my auto buy author list. Although the characters of this book are children and teenagers, they're forced to grow up in order to make it through the harsh conditions they're forced to live in.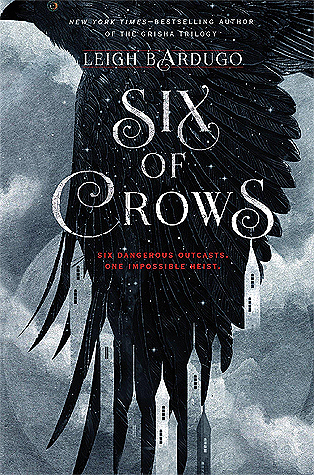 Ketterdam: a bustling hub of international trade where anything can be had for the right price–and no one knows that better than criminal prodigy Kaz Brekker. Kaz is offered a chance at a deadly heist that could make him rich beyond his wildest dreams. But he can't pull it off alone…

A convict with a thirst for revenge.

A sharpshooter who can't walk away from a wager.

A runaway with a privileged past.

A spy known as the Wraith.

A Heartrender using her magic to survive the slums.

A thief with a gift for unlikely escapes.

Six dangerous outcasts. One impossible heist. Kaz's crew is the only thing that might stand between the world and destruction—if they don't kill each other first.
Six of Crows isn't my favorite, but it deserves a place on this list. My absolute favorite series is The Grisha Trilogy, but I must admit it reads younger than Bardugo's second series. Six of Crows is an complex story with a huge cast of characters that will make you feel some kind of way about all sorts of unsavory people. If you're into heist books, this is the one for you.
---
Do you agree with the 7 I chose?
Which would you add to the list?
Let me know in the comments!