Hi everyone! I'm back for another edition of Down the TBR Hole, in which I try to get rid of books faster than I find new ones to read. Spoiler: I'm failing so far.
The Down the TBR Hole meme was started by
Lost In a Story
and it is the most perfect tool for cleaning off shelves that I've come across. Here's how it works:
Go to your goodreads to-read shelf.
Order on ascending date added.
Take the first 5 (or 10 if you're feeling adventurous) books
Read the synopses of the books
Decide: keep it or should it go?
I had completely forgotten this book until now! Slated has my attention mainly because it's a dystopian book and we're in a dystopian dry spell at the moment. (I guess we're getting our fill in real life.) I think I'm definitely going to have to read this! VERDICT: KEEP
I added Stitching Snow when I was just getting into retellings. Although Snow White is far from my favorite, this sounds interesting enough. But it's also a sci-fi retelling and I feel like those are a bit overdone (or maybe I'm just tired of them). I think I'm going to have to let this one go for now. VERDICT: PASS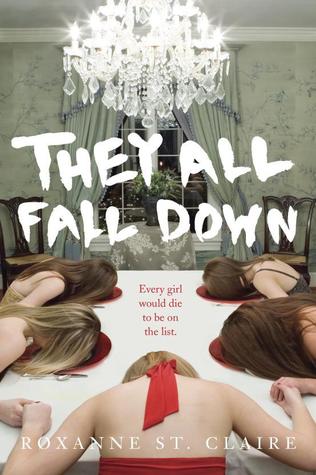 This book is compared to Pretty Little Liars and Final Destination. I have this book sitting on my physical bookshelf right now. Why haven't I read this yet? VERDICT: KEEP
I added this one because it was a retelling and several of my blogging buddies enjoyed it. I've never read it because I don't care for The Wizard of Oz at all and it seems that there's not much romance in it. I always need amazing romance in my retellings! VERDICT: PASS
I LOVE the Amityville Horror movies! I didn't care for the book much, though. I added this way back when before it was published. Sadly the reviews aren't very good. I've read several reviews by people who've said it wasn't very scary and that does tend to be my experience with YA horror. I think I'll have to skip this one too.
VERDICT: PASS
---
Not a bad week, if I do say so myself! Three more books are off my TBR and hopefully more will follow because it seems like I'm adding them as quickly as I delete them! XD
What have you added or deleted from your TBR lately?
What genre do we definitely need more of?
Let me know in the comments!