Hi everyone! Today Tor Teen is partnering with me to bring you an AMAZING Witchlands giveaway! With Bloodwitch coming out on February 12th, the hype has been real and, as a lover of all things YA fantasy, I am so excited to have the opportunity to share this with you! Keep scrolling to find out more about this amazing series and the prizes provided by Tor!
Witches are almost always the best, but some definitely stand above the rest. The Witchlands witches are amazing, but I'd also love to talk other favorite fictional witches!
TOP FIVE FICTIONAL WITCHES
Luna Lovegood, The Harry Potter Series
Maleficent, Sleeping Beauty and Maleficent
Moraine Damodred, Wheel of Time Series (fight me)
The White Witch, The Lion, The Witch and the Wardrobe
Willow Rosenberg, Buffy the Vampire Slayer
---
ABOUT THE WITCHLANDS SERIES
A favorite of booksellers, reviewers, and readers alike, Susan Dennard has become widely known for her young adult epic fantasy saga set in the imaginative world of her New York Times bestselling series published by Tor Teen, The Witchlands, told through Truthwitch, Windwitch, the special illustrated novella Sightwitch, and the forthcoming Bloodwitch (February 2019). The Witchlands is set on a distant continent, in which some are born with a "witchery," a magical skill that sets them apart from others. The series follows best friends Safi (a Truthwitch) and Iseult (a Threadwitch), as well as the cunning ship captain Prince Merik (a Windwitch), and the mysterious and powerful Aeduan (a Bloodwitch) as they must navigate warring empires, political machinations, and mercenaries who seek to use their magic for selfish gain.
Any fan of a gripping and fast-paced fantasy saga will be captivated by the wonderful world of The Witchlands, where Dennard focuses on the true power of magic, bravery, and most importantly, friendship.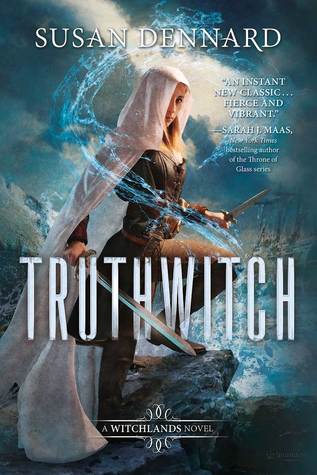 In a continent on the edge of war, two witches hold its fate in their hands.

Young witches Safiya and Iseult have a habit of finding trouble. After clashing with a powerful Guildmaster and his ruthless Bloodwitch bodyguard, the friends are forced to flee their home.

Safi must avoid capture at all costs as she's a rare Truthwitch, able to discern truth from lies. Many would kill for her magic, so Safi must keep it hidden - lest she be used in the struggle between empires. And Iseult's true powers are hidden even from herself.

In a chance encounter at Court, Safi meets Prince Merik and makes him a reluctant ally. However, his help may not slow down the Bloodwitch now hot on the girls' heels. All Safi and Iseult want is their freedom, but danger lies ahead. With war coming, treaties breaking and a magical contagion sweeping the land, the friends will have to fight emperors and mercenaries alike. For some will stop at nothing to get their hands on a Truthwitch.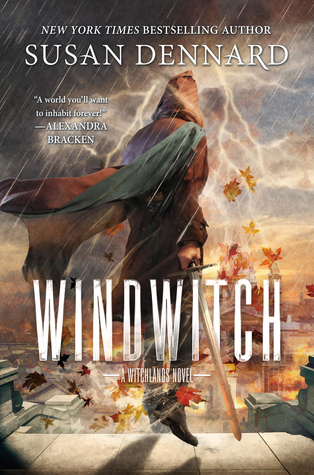 Sometimes our enemies are also our only allies…

After an explosion destroys his ship, the world believes Prince Merik, Windwitch, is dead. Scarred yet alive, Merik is determined to prove his sister's treachery. Upon reaching the royal capital, crowded with refugees, he haunts the streets, fighting for the weak—which leads to whispers of a disfigured demigod, the Fury, who brings justice to the oppressed.

When the Bloodwitch Aeduan discovers a bounty on Iseult, he makes sure to be the first to find her—yet in a surprise twist, Iseult offers him a deal. She will return money stolen from him, if he locates Safi. Now they must work together to cross the Witchlands, while constantly wondering, who will betray whom first?

After a surprise attack and shipwreck, Safi and the Empress of Marstok barely escape with their lives. Alone in a land of pirates, every moment balances on a knife's edge—especially when the pirates' next move could unleash war upon the Witchlands.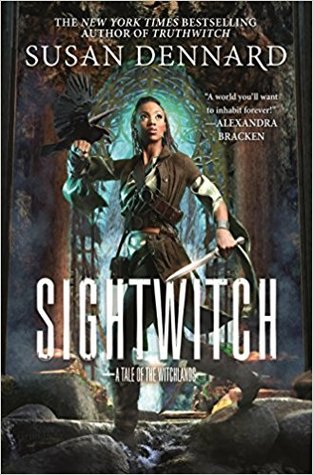 Before Safi and Iseult battled a Bloodwitch...

Before Merik returned from the dead…

Ryber Fortiza was a Sightwitch Sister at a secluded convent, waiting to be called by her goddess into the depths of the mountain. There she would receive the gift of foretelling. But when that call never comes, Ryber finds herself the only Sister without the Sight.

Years pass and Ryber's misfit pain becomes a dull ache, until one day, Sisters who already possess the Sight are summoned into the mountain, never to return. Soon enough, Ryber is the only Sister left. Now, it is up to her to save her Sisters, though she does not have the Sight—and though she does not know what might await her inside the mountain.

On her journey underground, she encounters a young captain named Kullen Ikray, who has no memory of who he is or how he got there. Together, the two journey ever deeper in search of answers, their road filled with horrors, and what they find at the end of that road will alter the fate of the Witchlands forever.

Set a year before Truthwitch, Sightwitch is a companion novella that also serves as a set up to Bloodwitch, as well as an expansion of the Witchlands world.
GIVEAWAY
Get Carried Away with The Witchlands! One (1) winner receives:
copies of Truthwitch and Windwitch (Books #1 + #2 in the series),
plus a custom The Witchlands map tote bag and a "Voidwitch" zip-up hoodie!
a Rafflecopter giveaway
Giveaway open to US addresses only.
Prizing and samples provided by Tor Teen.
---
Have you read Truthwitch and loved it?
Who is your favorite fictional witch?
Let me know in the comments!