Book tags are so much fun and I'm always on the lookout for a new one to tag myself in! (I'm a rule breaker.) I spotted this one at
The Blacksheep Reader
(originally created by
Jenniely
) and thought it looked way too fun not to do. If you're reading this, I tag you to participate too! The rules are easy! Just check off what you're guilty of this year, link to this post and the original tag, and tag whoever you want.
RECEIVED AN ARC AND NOT REVIEWED IT ✔️
Whoops. Well, you know, sometimes the ARCs that show up on my doorstep are unsolicited and sometimes they're not even genres I read! To be honest, this has happened for all kinds of reasons. I try REALLY hard to review every ARC I receive, but sometimes things happen. It doesn't help that I'm definitely a mood reader and I have to try really hard to make myself read books I'm not feeling at the moment.
HAVE LESS THAN 60% FEEDBACK RATING ON NETGALLEY
NOPE! Not this year! Actually, I don't think my feedback rating has been below 60% since my first year of using it. I very quickly learned not to request books I wasn't absolutely dying to read.
RATED A BOOK ON GOODREADS AND PROMISED A FULL REVIEW TO COME ON YOUR BLOG (AND NEVER DID)
✔️
I feel personally attacked. The other day I got a comment on Goodreads from my aunt and I was so excited because no one I know in real life EVER comments on my Goodreads (or my blog, for that matter). She had commented on a review that I had promised, but hadn't written, wanting to know when it would be posted. I had completely forgotten what the book was about.
FOLDED DOWN THE PAGE OF A BOOK
Not since I was in middle school, thankfully. I picked up the habit from my mom (who is not very nice to books), but thankfully learned the error of my ways early on.
ACCIDENTALLY SPILLED ON A BOOK
✔️
Y'all. I dropped an ARC I was super excited to read IN A FOUNTAIN at Disney World trying to take a Bookstagram photo.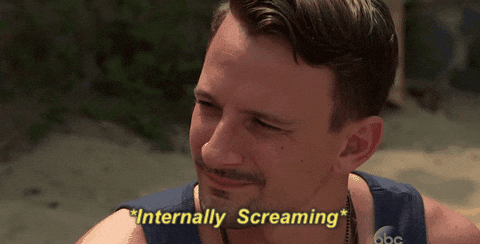 DNF A BOOK THIS YEAR
✔️
I DNF books regularly. Like, a lot of books. Life's too short to read books you aren't enjoying.
BOUGHT A BOOK PURELY BECAUSE IT WAS PRETTY WITH NO INTENTION OF READING IT
Nope, but I almost did more than once. I almost bought the Strange the Dreamer and Muse of Nightmares set from Illumicrate. The set that was $50. The set of the series that I hated. :) But I didn't.
READ WHILST YOU WERE MEANT TO BE DOING SOMETHING ELSE
Definitely not. I tend to only read at night while in bed. If anything, I do other things when I'm supposed to be reading and then get mad that it's taking me so long to finish my current read.
SKIM READ A BOOK
✔️
Yes, this I am guilty of. It was my first experience skim reading a book that wasn't for school. I was just not enjoying it at all, but was obligated to finish it. I feel like I retained enough details to know what it was about.
COMPLETELY MISSED YOUR GOODREADS GOAL
No, I actually completed it this year! After an embarrassingly bad 2017, I was super determined to complete my goal this year and I obliterated it! Okay, I only beat it by a few books, but I'm super proud of my comeback!
BORROWED A BOOK AND NOT RETURNED IT TO THE LIBRARY
Not this year! I actually moved a pretty long distance away from my favorite library, so now I only check things out digitally. It works out well because nothing is ever overdue!
BROKE A BOOK BUYING BAN
What even is this? I don't believe in book buying bans.
STARTED A REVIEW, LEFT IT FOR AGES, THEN FORGOT WHAT THE BOOK WAS ABOUT
✔️
Would I do that?? Okay, yes I would. And I have. Once or twice. It's possible that I've had to look up summaries to finish reviews before.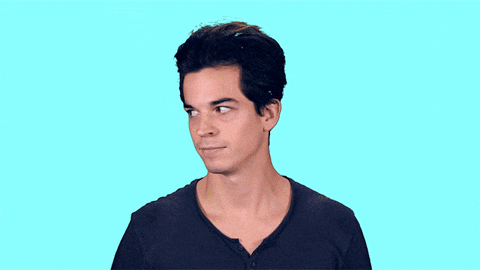 WROTE IN A BOOK YOU WERE READING
I would NEVER!
FINISHED A BOOK AND NOT ADDED IT TO YOUR GOODREADS
Heck no! I have to meet those goals!
BORROWED A BOOK AND NOT RETURNED IT TO A FRIEND
I don't have enough bookish friends in real life for this to happen. XD
DODGED SOMEONE ASKING IF THEY CAN BORROW A BOOK
I have done this for sure, but not this year! Again, severe lack of bookish friends.
BROKE THE SPINE OF SOMEONE ELSE'S BOOK
Again, I would NEVER!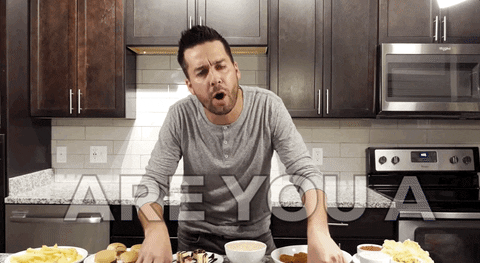 TOOK THE JACKET OFF A BOOK TO PROTECT IT AND ENDED UP MAKING IT MORE DAMAGED
I do take the covers off my books when I'm reading them, but I usually put them on my nightstand where they're safe.
SAT ON A BOOK ACCIDENTALLY
No, thank goodness! My dog has sat on them though.
---
I think this means I'm on the nice list??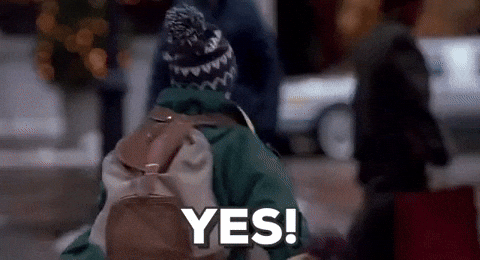 Are you nice to your books?
Do you loan them out to friends?
Let me know in the comments!