Hi everyone! This week I DESPERATELY need to get rid of books from my TBR because I accidentally added a ton of new ones recently. I don't know what's wrong with me!
The Down the TBR Hole meme was started by
Lost In a Story
and it is the most perfect tool for cleaning off shelves that I've come across. Here's how it works:
Go to your goodreads to-read shelf.
Order on ascending date added.
Take the first 5 (or 10 if you're feeling adventurous) books
Read the synopses of the books
Decide: keep it or should it go?
Back when I added this book, I didn't realize it was book three in a series. Whoops! This series still sounds insanely interesting though. Why haven't I read this yet? I think I'm probably going to keep this one, but also add the other two... VERDICT: KEEP
Winterspell is SO pretty and it sounds so interesting! I've never been super into The Nutcracker, but I have to admit, this synopsis gets me every time. There are a lot of mixed reviews though. My previous co-blogger even rated it poorly, but it just looks so good! I'll keep it around and decide for myself whether it sucks or not. VERDICT: KEEP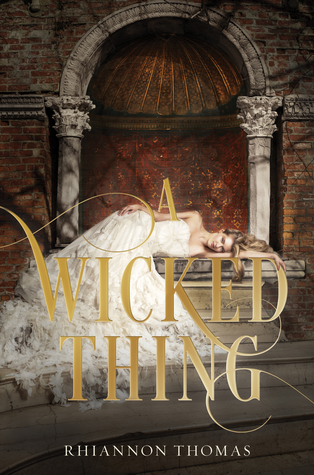 So this book has... not great ratings. I added it because it's a retelling, but it just doesn't seem to be a great read. I'm not sure I want to risk reading a book that every single person I know has rated 2 or 3 stars. VERDICT: PASS
Parasite sounds super interesting! Definitely right up my alley. Then again, FEED sounded really great too and I hated that with a fiery passion. I don't think I'm over it and I just don't feel like giving Mira Grant another chance yet. VERDICT: PASS
CREED BY TRISHA LEAVER & LINDSAY CURRIE
Here's another one that sounded really great, but has pretty bad reviews. This is a creepy mystery/thriller about a weird little town, which is totally my thing. Reviews from people I trust say it isn't horror at all and is actually really boring. Woe is me.
VERDICT: PASS
---
Hurray! Another three books off the TBR! That seems to be the going rate. I wonder if I'll ever get rid of five in one go...
What have you added or deleted from your TBR lately?
Do you base what you read on reviews from people you trust?
Let me know in the comments!