Hi everyone! Once again, I've accidentally added a ton of new books to my TBR. Can you blame me though? There are a TON of great books coming out in 2019! This week I dug through and pulled the next five books on my TBR, several of which I don't even remember adding. Whoops!
The Down the TBR Hole meme was started by
Lost In a Story
and it is the most perfect tool for cleaning off shelves that I've come across. Here's how it works:
Go to your goodreads to-read shelf.
Order on ascending date added.
Take the first 5 (or 10 if you're feeling adventurous) books
Read the synopses of the books
Decide: keep it or should it go?
What even is this book? I don't remember this or how it got here. After reading the synopsis and some reviews though, it actually sounds pretty good! I'm always looking for a great creepy read and this one has abandoned houses, creepy life sized doll houses, and a spooky paranormal element. Count me in! VERDICT: KEEP
Hmm. I added this book before its release when there was quite a bit of hype surrounding it. The cover caught my attention, of course. But more and more trusted friends and reviewers said it was mediocre and I never got around to reading it. I doubt I'll be giving this a try. VERDICT: PASS

Another spooky read! I must have been in a spooky mood when I was adding these. Sadly, I've heard a lot about this book being a bit slow, a bit boring, not quite scary enough. VERDICT: PASS
Here's another book I don't remember adding to my TBR. Although I have been desperately searching for more post-apocalyptic books to read lately, I'm not sure this is the one for me. Several reviews mention that this book explores important ideas about faith and love, etc. I really prefer my post-apocalyptic books to be all action. I may come back to this eventually, but I'm passing for now. VERDICT: PASS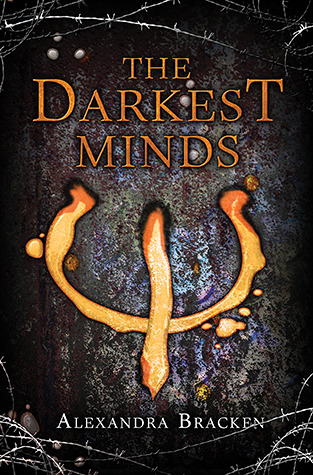 Hey, look! I jumped on the hype train! I had no idea what The Darkest Minds was about when I added it to my list. I only knew that everyone and their dog wanted to read it. Honestly though, it really doesn't seem like my thing. I'm not that into the superpowered teen trope.
VERDICT: PASS
---
I feel like I deserve a pat on the back this week! I can't believe I got rid of FOUR out of five! That's a new record!
Do you ever add books because of hype?
Let me know in the comments!