This year I decided to sign up for the
Backlist Reader Challenge
. Each year I try really hard to only sign up for challenges that I think will actually present a challenge and, no joke, this might be the hardest yet! I am absolutely horrible about reading books I already own.
WHERE DID THEY ALL COME FROM?
This week I found myself sitting in my home library (because I finally have a small one that I LOVE), wondering where in the heck all these books even came from. I have way too many shelves AND cabinets crammed full of books that I haven't read. I looked through them and realized that many of them came from a specific time in my life, right around when I started my blog.
Jumping into the blogging community opened up my eyes to so many new bookish opportunities! I found local used bookstores, BookOutlet (DON'T DO IT!), book conventions, and trade communities. There were so many books at my fingertips! And I got all of them. And I still have most of them. And when am I supposed to read them?? Because what I didn't consider when I stocked my shelves is that new books are still being published!
WE ALL HAVE BOOKS WE NEVER PLAN TO READ, RIGHT?
Right? Guys?? You know the ones. The classics, mostly. Maybe a few giant epic fantasy series. I have an entire shelf filled with Poe and Dickens, Tolstoy, and even a super old edition of Bambi. I also have the entire Wheel of Time series, which I've loved so far, but totally admit I haven't read past book nine. Whoops! Then there are the really old Stephen King books that I probably won't get around to, hardcover editions of Jurassic Park and The Lost World that I'll maybe read, maybe not. But again, we all have books that we know deep down are mostly for show. RIGHT?
OKAY, LET'S LOOK AT WHAT WE HAVE TO WORK WITH.
So. As I'm thinking about this I'm wondering, what even is here. There are tons of books I loved but might never read again. The Hunger Games, the Divergent series (sue me), and The Chronicles of Narnia, to name a few. But the good news is, when it comes to books I've actually read, I do only keep the ones I've truly enjoyed, which has freed up quite a bit of space.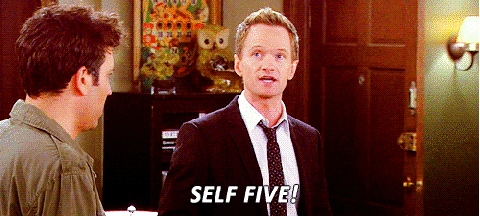 But here's the real issue: which ones from my backlist am I actually going to attempt to read? And what should I do with the rest? Because even if I don't know if I'll read them, I MIGHT! What if one day in five years I really do want to read that book that's totally outside my reading comfort zone that I didn't read in the five years I had it?
My backlist is just a little out of control, but I can live with it. I've been working on purging some of my backlist ARCs that I know I'll never get to read, although it has been a PAINFUL experience. Maybe I should offer some as giveaways on my blog? In the meantime I'm going to make a valiant effort this year to read through some of the books I have on my shelves. Maybe you could help me decide which to go for!
Create your own user feedback survey
---
Just how out of control is your backlist?
Do you attempt to read books you own before buying new ones?
Let me know in the comments!