Hi everyone! It has been awhile since I've done one of these posts, but with yesterday's Top Ten and my ever growing TBR list, it seems like it's time to clear a few out. I hope.
The Down the TBR Hole meme was started by
Lost In a Story
and it is the most perfect tool for cleaning off shelves that I've come across. Here's how it works:
Go to your goodreads to-read shelf.
Order on ascending date added.
Take the first 5 (or 10 if you're feeling adventurous) books
Read the synopses of the books
Decide: keep it or should it go?
I don't remember how I found this book, but I know why I added it after reading the synopsis again. It sounds AMAZING. But it has less than great reviews and the people who liked it describe it as "insightful." This is now what I'm looking for in a horror book. I don't need lessons on what the meaning of life is in this kind of read. VERDICT: PASS
I'm sure I added this as a result of a Goodreads giveaway, but never got around to actually getting a copy. Witches really aren't my thing, to be honest, although it does sound interesting. Has anyone read this? Is it worth keeping? VERDICT: UNSURE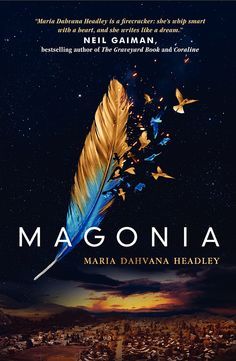 This one DEFINITELY got me with the pretty cover. I remember a lot of hype for this book when it was published followed by a lot of lackluster reviews. There are just too many amazing YA fantasy books out there that I really want to read. I think I'm going to have to wait on this one. VERDICT: PASS
I feel pretty sure that Jessica from A Great Read loved this book and that's why it has survived on my list for so long. This book sounds right up my alley and I'm definitely going to get to it eventually. VERDICT: KEEP
I picked up this book back before I knew who Holly Black even was. It sounds super creepy and I HATE dolls. But it's also middle grade which seems to be more miss than hit for me. VERDICT: PASS
---
Do you rely on reviews when you're picking your next read?
Do you prefer books with a deeper meaning to them?
Let me know in the comments!