Hi everyone! I got a makeover! Well, my blog did anyway. I decided it had been too long and decided to embrace my fantasy obsession with the new header and graphics. I hope you guys love it as much as I do! I have finally had a bit more time around the blog lately, although I haven't posted nearly as much as I'd like. I'm really, REALLY hoping I'll be able to get back fully into the swing of things very soon. This week I've been having a bit of a book purge as I prepare for ALA and all the books I'll be bringing back to my shelves. I've traded a ton and gotten some I've really been wanting to read! Hopefully I'll be able to find time to read some of them soon. On Monday I went to Typhoon Lagoon for the first time in ten years and... I still am not a lover of water parks. Something about sitting on rafts that a million other butts have touched... I don't know, guys. Do you prefer water parks or theme parks?
On Monday I asked
if you review every book you read
The topic was favorite YA fantasy for
Top Ten Tuesday
On Wednesday I posted a
mystery ARC giveaway
Friday mini review of
Crazy House
UPCOMING REVIEWS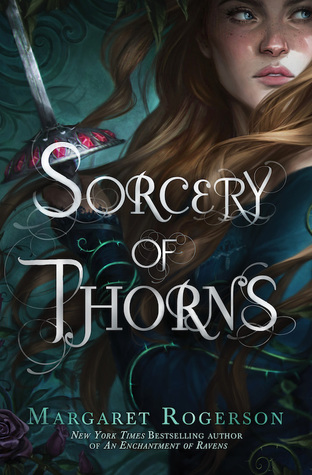 ---
I'm linking up to Stacking the Shelves & The Sunday Post!