Happy Wednesday, fellow book lovers! This week's "can't wait to read" is: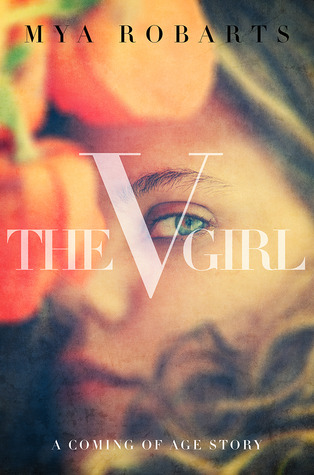 The V Girl
by Mya Roberts
Publication Date: April 13, 2015
In post-apocalyptic North America, rape and sexual slavery are legal. Lila Velez, desperately wants to lose her virginity before the troops visit her town and can take it away by force. She makes plans to seduce her only friend, Rey, the most attractive man in her town. Lila does not love him but he is the only man who has shown her true affection, an affection she is willing to take as a substitute of love.

Lila's coping mechanism to her mother's rape and kidnapping is her secret. A secret that will bring her closer to Aleksey, a foreign, broody man. Lila does not trust him because his links to the troops and his rough, yet irresistible appearance. Aleksey offers Lila an alternative to her plans, a possibility that terrifies her…and tempts her in spite of herself.

All the while Lila will have to find a way to live in the constant company of death, slavery, starvation, sexual abuse and the danger of losing the people she loves the most.
Okay, so I actually used this one before as my Waiting on Wednesday post... a really long time ago. Due to reasons unknown, the book was never released as it was supposed to be in 2014, but I received an email saying it's coming in April, so here it is again! This looks like a book that's going to be a difficult one, but I think it's going to be really good.
---
"Waiting On" Wednesday is a weekly event, hosted at
Breaking the Spine
, that spotlights upcoming releases that we're eagerly anticipating.